Our Team
Julia Pinckney

Owner, Editor, and Publisher of Holistic Parenting magazine. Julia is married to her soulmate and together they parent six delightfully vibrant children in the Colorado Rockies. She has a background in sociology and philosophy, and has enjoyed working as a birth doula and breastfeeding counselor for over a decade. She has founded and led several women's groups, on a spectrum of communities and interests. Julia is a an advocate for authentic, intuitive parenting. She considers herself a cheerleader of her six life learners. She is passionate about holistic parenting, and loves sharing inspiration with like minded people across the globe.
Brian Brown

Operations Manager. Brian has a background in business and marketing. He trained as an existential psychotherapist in London, England, and has worked in therapy both in the UK and in the US. Pan has extensive experience coaching families, and fathers in particular. Brian is a proud father of six kids who keep him on his toes, and a home birth enthusiast.
Rhonda Maloy

Articles Editor. Rhonda is an artist and designer living in Boulder, Colorado, with her geologist husband, two teenage sons, and two cats. She writes about her family's adventures at jenico.blogspot.com and her jewelry can be found at truejune.com. Rhonda enjoys writing a regular column for Holistic Parenting magazine, Try This! Do and Learn Projects
Susan Ikeda

Art Consultant. Susan is an unschooled teen who loves nature, photography, and babies! She enjoys creating art, dancing, singing, learning magazine layout, and contemplating new ideas.
Michelle Brooks
Creative Marketing Manager. Michelle lives in Pittsburgh, PA, with her husband Jake and their two sons. She believes in mothering by heart, enjoying the organic, natural lifestyle and choosing happiness every day. Michelle is passionate about the inherent strength and beauty of womanhood which she seeks to develop within herself and share with others through her interests in fertility, pregnancy, birth, breastfeeding, parenting and holistic living. Michelle stays busy caring for her young children while she works toward her La Leche League leadership accreditation and her doula certification. She also writes on various topics and serves as a social media administrator for Holistic Parenting Magazine.
Norma Johnson
Creative Consultant and Occasional Writer. Norma spent twenty years in public and private education as a secondary English teacher to both hearing and Deaf children. She is married to her best friend and is the mother of two lively girls. She is a life-long learner who is unafraid of challenge or change. She seeks to infuse her days with balance, sensitivity, and humor, and encourages her children to believe that all things are possible. Norma enjoys writing on life topics, and is also a social media admin for Holistic Parenting magazine.
Beatrice Wolford

Uplifting Presence, Wisdom, and Inspiration. Beatrice is a young home birthing, breastfeeding mom, living in Colorado. A reflexologist and masseuse by trade, she's an avid reader, artist, and writer. She enjoys going on new adventures, hiking, rock climbing, training in mixed martial arts, and sewing. Beatrice is also a social media admin for Holistic Parenting magazine.
Hannah Ginn

Occasional Columnist. Hannah Wright Glenn earned her MA in Religion and Education from Teachers College, Columbia University. She taught for eleven years in The Religion and Philosophy Department at The Lawrenceville School in New Jersey earning the Dunbar Abston Jr. Chair for Teaching Excellence. Hannah is a Kripalu Yoga teacher, prenatal yoga teacher, (CD)DONA birth doula, and hospital chaplain. Hannah is a regular contributor to PhillyVoice and recently published her first book: Birth, Breath, and Death: Meditations on Motherhood, Chaplaincy, and Life as a Doula. www.birthbreathanddeath.com
Dionne Crosby

Columnist. Dionne lives in rural Ontario with her husband and son. Together they live a simple, but full family life in an old schoolhouse built in 1878. They enjoy growing their own food, raising chickens, and creating as much as they can from reclaimed and recycled materials. Taking a break from homesteading often meantime exploring in nature and enjoying the beauty of their world. For more about Kim and her mothering journey, visit her blog http://www.motheringwithmindfulness.com
Cindy Prieto

Columnist. Cindy is one of the co-founders of the Laughing Coyote Project, a non-profit dedicated to passing on the traditions of primitive skills and nature awareness. Even while not teaching, he continues to practice the skills of our hunter-gatherer ancestors. Cindy lives on a farm just outside of Boulder, Colorado, with his wife and son. Visit the Laughing Coyote Project here: http://laughingcoyoteproject.org
Janice See

Columnist. Janice is the author of Free Range Learning: How Homeschooling Changes Everything and a poetry collection titled Tending. She lives on a small farm in Ohio with her family where they raise cows, chickens, and a wild rumpus. She hosts an ongoing discussion about natural learning facebook.com/FreeRangeLearningCommunity and blogs at lauragraceweldon.com/blog-2
Jessica Dickert

Occasional Columnist and Photographer. Jessica is a fine art photographer who has also authored two books: The Minefield of Memories, and Stella and the Golden Crystal. Along with her 16-year-old daughter, Tessa, she writes a book review blog reviews2share.blogspot.com and also pens a regular book review column for The Summit Daily newspaper. Jessica runs the non-profit Dercum Center for the Arts and Humanities, based in Summit county, Colorado, bringing musicians, artists, and lecturers to strengthen, educate and engage the community. She grew up in the Colorado high country, and spent much of her younger years out of doors, enjoying the solitude of nature, which deeply impacted her approach to parenting. She has been homeschooling her three children for 8 years. http://www.karinawetherbee.com
Kyle Wilson

Kyle is the mother of two young boys and a contributing blogger to the website theconnectedmom.com and raisingmeupright.blogspot. She worked formerly in special education (working with middle and high school age with anger/emotional issues), and is now a stay at home mom who specializes in cooking from scratch treats for her sons with multiple food allergies.  She survived post partum depression and a c-section with her first child and those experiences led her to connected, gentle parenting.  She lives in Michigan. Kyle is also Social Media Admin for Holistic Parenting magazine.
Nellie Rankin

Artist and Graphic Designer, creator of Holistic Parenting magazine's logo. After working in advertising for 7 years, Eva is now freelancing. She is mother to two sweet girls and lives with her husband in Athens, Greece. Nellie loves to travel, and believes in breastfeeding and attachment parenting while going places! Her artwork can be found at www.evapori.com
Garland Crowell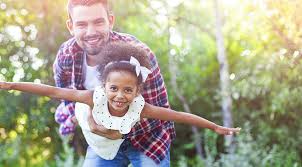 Digital Consultant. Garland is a video producer, photographer, and digital media specialist who has contributed to projects for NPR, ESPN, and various other organizations. He lives in northern Idaho, where he seeks adventure in the great outdoors. http://zackeryellis.com
Daniel Wells

Website Designer. Daniel is an artist, designer, mystic, author, energy healer, guide, father, and lover of all things beautiful. He loves to create beauty in everything he does. He believes in living soulfully in the world. He seeks to inspire others to live for what they love in all they do. He is also the creator of the Crystal Compass which is an oracle system that helps people live their truth. He lives in Loveland, Colorado with his wife and son, 6 chickens, bees, sunflowers, and all sorts of yummy things. You can find his work at dustinbrunson.com