Products and Businesses we Love 2
Reviewed by Kathryn and Sara and their Team of Experts (ages 1-15!)
Issue 8: March – April 2015
The Best Deodorant in the World
http://thebestdeodorantintheworld.com
When Josh and Margaux began experimenting with recipes for a natural deodorant, their mission was to create a truly all-natural, toxin-free, organic, do-no-harm, hand crafted, affordable deodorant that works. These natural pioneers formulated exactly the amazing product they set out to make. Their exquisite deodorants have been tried and tested by the adults and teens in our family with huge satisfaction. It comes in handy stainless steel containers, in the form of a paste, which is easy to apply. It's guaranteed you'll never run out, because you pay a monthly subscription for your favorite deodorant and voila! it's mailed to you in a timely fashion. We're hooked, your family will be too once you start!
Poofy Organics
Clean Clappers Hand Sanitizer
www.poofyorganics.com/keithsmom
I can't live without hand sanitizer. I've nixed the alcohol-based ones years ago and now only use natural, plant-based sprays and wipes. I was happy to add a new hand spray to the pocket of my bag recently: Poofy Organics Clean Clappers. This small, family run New Jersey-based business makes all their products by hand. Certified USDA Organic, the ingredient list is simple: distilled water, aloe vera juice and the essential oils of lemon, cinnamon, clove, eucalyptus, and rosemary. These natural oils have been shown to be useful as disinfectants because of their antibacterial/antiseptic properties. The smell of this blend is amazing. We love this spray and you will too!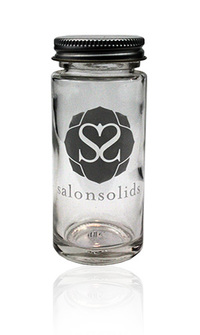 SalonSolids
an innovative, green concept in haircare–biodegradable granules sustain and allow for delivery of the most effective 100% plant-based ingredients
www.salonsolids.com
Forever on the quest for healthy, non-chemical-filled hair products, I am loving this innovative line! Delivered to you in the form of granules with glass jar (which you can save and re-use for your next batch) and stirring stick, you add hot water and mix the shampoo and bodywash yourself. Made without petrochemicals, synthetic fragrances, preservatives, or plastic waste–it doesn't get much greener than this! Stylist and salon-owner Sarah was inspired to create her own line in an effort to find and share products that are effective but free from harmful chemicals, while "contributing to beauty, wellness, and nature." I absolutely love the clean, citrusy smell of the shampoo and my hair feels so soft and looks shiny and healthy after using. The dry shampoo is perfect for adding texture and volume on dry hair (and it's tan color blends right in). Sarah also makes a cleansing conditioner and styler. The ingredients are plant-based and simple. I'm so glad I found SalonSolids! My hair thanks me.
Re-Play–The Power of Recycling
Children's tableware made from recycled milk jugs
It didn't take long for these to become the favorite dishes among the little people in our house. Manufactured, assembled, and tested in the USA, Re-Play products are simply fantastic. Divided plates, bowls, utensils, drinking cups (3 styles available), stackable travel snack cups, and teething keys–there are so many wonderful items to choose from. The huge array of colors makes your child's meal so much more fun! Each item Re-Play offers is really well-made and the designs are so kid-friendly (the forks and spoons are just right for little hands and mouths). Everything is sturdy and durable- they withstand the dishwasher daily and never seem to look scratched or stained. Even the packaging is cool and eco-conscious–a simplistic cardboard sleeve. Wholeheartedly recommended, by kids and adults! Also check out their parent company Dandelion's adorable organic cotton baby toys!
Bestfeeding
How to Breastfeeding Your Baby
by Mary Renfew, Chloe Fisher, and Suzanne Arms
For more than a decade, Bestfeeding has been recognized by midwives, doctors, and nursing mothers as the definitive word on breastfeeding. The culmination of 60-plus years of hands-on experience from three dedicated and internationally respected authors, this newly updated classic blends academic knowledge, clinical expertise, and practical skills to educate first-time and experienced mothers alike. In addition to the basics, mothers will find tried-and-true solutions to both common and more unusual problems, as well as remedies for babies with special needs. With its sensitive and informed advice, Bestfeeding is a supportive reminder of what women have always known: that breastfeeding is, quite simply, the best way to nourish a baby. Every time I consulted this book, (during my breastfeeding career of 15 years–and counting, I feel as if a knowledgeable and experienced sister is guiding me. This book is classic and satisfying. Warmly recommended!
Tending
a poetry collection informed by quietly ordinary days looking into the nature of things with questions that circle the stars
by Laura Grace Weldon
Already a favorite amongst Holistic Parenting magazine's readers, Laura Grace Weldon now presents us with a sweet little book containing big thoughts and questions. Weldon entices us to ponder the richness of life, family relationships, and nature. I was enchanted and moved reading through these poems. Tending is sure to become a classic in our family's poetry collection. Wholeheartedly recommended!
RADIUS
Oral care and accessories
www.radiustoothbrush.com
After using a RADIUS toothbrush, I don't think I could purchase any other brand now. My oral care standards have jumped up a few notches! Made in the USA, BPA-Free, and colorfully cool-looking: these qualities are what drew me to this line. What has made me love these brushes is the way they clean my teeth–almost as if I just had a professional cleaning. The Pennsylvania-based company makes a toothbrush for everyone–infant, kid, adult, and even left-handed options. The 300% more bristles than "regular" brushes thoroughly clean your teeth and gums and last up to 9 months with regular peroxide swishes. Although the larger size (of the "original" design) is larger than any toothbrush I've ever used, I quickly adjusted to it and realized how much cleaner my mouth was. This is the only brush I feel 100% comfortable about my kids using–and they love the fun colors. Knowing that it's made with such quality materials means a lot… but the effectiveness is unparalleled. Highly recommended! Other products made by RADIUS–The Doc–multi-use suction holder (from toothbrush to cellphone, it holds whatever), several different travel cases, and floss.
No-Drama Discipline
by Daniel J. Siegel, M.D. and Tina Payne Bryson, Ph.D.
http://www.drdansiegel.com
Defining the true meaning of the "d" word (to instruct, not to shout or reprimand), the authors explain how to reach your child, redirect emotions, and turn a meltdown into an opportunity for growth. By doing so, the cycle of negative behavior (and punishment) is essentially brought to a halt, as problem solving becomes a win/win situation. Complete with candid parenting stories and playful illustrations that bring the authors' suggestions to life, No-Drama Discipline shows you how to work with your child's developing mind, peacefully resolve conflicts, and inspire happiness and strengthen resilience in everyone in the family. This book is a wonderful companion for parents who are seeking a gentler, more respectful way of leading and connecting with their kids. Recommended!
Health Journeys
Audio resources to encourage wellness
http://www.healthjourneys.com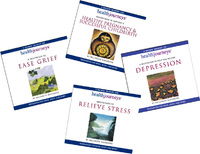 Founded in 1991 by George R. Klein and Belleruth Naparstek, Health Journeys is a leader in producing and distributing digital holistic health tools that teach wellness practices and provide direct healing experiences. Their mission is to encourage the use of these wonderfully user-friendly, portable, inexpensive practices in the workplace and at home. The four CDs I reveiwed, Ease Grief, Relieve Depression, Relieve Stress, and Healthy Pregnancy & Successful Childbirth, were easy and enjoyable to listen to, even when in the car with my kids, or folding laundry in my home. Belleruth's voice is soothing and affirming. Coupled with the actual words spoken, this collection is a wonderful resource for families on their journey to peaceful parenting and family life. Warmly recommended! Other collections include Hospice & Palliative Care, Social & Performance Anxiety, Teen Stress, Anxiety & Depression, and Military & Posttraumatic Stress (PTSD).

Miessesnce Organics
InLiven Probiotic Superfood
www.miessence.com/theoliveparent
When my friend Hannah Rhodes from TheOliveParent Media sent our family InLiven Probiotic Superfood, my kids were skeptical. We all know probiotics are essential for the maintenance of good digestive health, strengthening the immune system, reducing cholesterol, and improving nutrient uptake and the absorption of minerals, however, it can be challenging to actually get the whole family to consume them happily. Miessence was a pleasant surprise! We added it to our morning shake and felt great after taking it for a few days. My team of experts reported happier tummies, clearer skin, and I definitely felt more energetic and better able to cope with their increased energy! Treat yourself to InLiven today and experience the long-lasting amazing effects!
Pushed
The painful truth about childbirth and modern maternity care
by Jennifer Block
Pushed is the wake up call we've all been waiting for: a groundbreaking narrative investigation of childbirth in the age of machines, malpractice, and managed care. Block exposes a system in which few women have an optimal experience. A provocative, well-documented book, Pushed will surprise, outrage, and educate the reader about options in childbirth. Block's exploration of the history and current state of the maternity system in the US is fearless. Be prepared to be shocked and compelled to take action.
Pain to Power Childbirth Experience
brought to you by Debra Pascali-Bonaro, B.Ed., LCCE, PDT/BDT(DONA)
www.PainToPowerChildbirth.com

Power is a 9-week online natural childbirth program for women who are ready to take back their power and reclaim ownership of their birth experience so they can have a pleasurable birth. Within the online classroom, each Pain to Power chapter offers learning in several different ways–through page content, downloadable pdfs, and videos as well as check sheets for participants to interact and connect with their desires for their upcoming birth. The focus of this course is on helping mothers, fathers, and partners to trust themselves in birth and parenting. The program combines resources from experts from around the world, including videos, birth stories, birth preference planning, downloadable pdf's and live Q&As with Debra Pascali-Bonaro. The program is created to make participants feel comfortable exploring and engaging in the program material at one's own pace. Expectant families join a warm, loving, safe community of women and caregivers, all ready to support them in exploring their options for birth. The course teaches expectant families comfort measures that have been in practice for hundreds of years all around the world and combines this information with modern birthing techniques, allowing families to determine what birth plan works best for them. The course focuses on transforming birth from Pain to Power. I was delighted to be granted access to this course, and spent many evenings gaining information and inspiration from the vidoes I watched. By the end of it I felt a yearning to experience childbirth again; powerfully, fearlessly, peacefully, and pleasurably, as nature intended! Highly recommended.
Stinkbug Naturals
All-Natural Deodorant and Lip Balm
www.stinkbugorganics.com
Jade Bower decided to find a healthy, non-toxic deodorant for herself and her husband when she became pregnant in 2010. Soon enough, Ben and Jade became the proud parents of two baby boys and an awesome company they call Stinkbug Naturals. Based just outside of Pittsburgh, PA, their organic, non-GMO, aluminum-free deodorants and lip balms are sold in many retail stores in the US. I really love trying new health and beauty products and these did not disappoint! I tried both the cream and stick forms of the deodorant and both were equally effective, smelled amazing, and felt like silk on my skin. The lip balms are wonderful–vanilla and peppermint. Fantastic products for the whole family!
We'd love to review your
handcrafted products,
earth-friendly businesses,
and ethical services!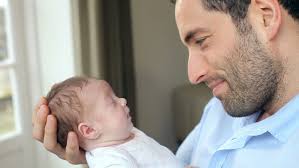 Joseph and newborn Julia
Send your item to:
Holistic Parenting magazine
1630-a 30th Street, #379
Boulder, CO 80301
or tell us all about it here:
HolisticParentingMagazine.com