Products and Businesses we Love
Reviewed by Kathryn and Sara and their Team of Experts (ages 1-15!)
Issue 7: January – February 2015

Fix Your Mood With Food
by Heather Lounsbury
http://livenaturallivewell.com

More than sixty million Americans are affected with psychiatric disorders and few see improvement using prescribed medications. Fix Your Mood with Food uses the methods practiced in Chinese medicine to improve mood naturally. By focusing on the whole individual—rather than an isolated affliction—it is designed to cure the entire body. Lounsbury guides us to elevate mood naturally as we improve (and prevent) a variety of physical ailments, including heart conditions, high cholesterol, digestive issues, headaches, and energy problems. A thoroughly interesting read, Fix Your Mood With Food is certainly not your usual tedious diet book! Whether you're a constant worrier, easily agitated, stressed, suffer from panic attacks, or anything in between, give yourself the opportunity to take a fresh look on how our mood is affected by what we eat. Recommended!
New Child Montessori
A Guide for the Montessori Classroom, a set of 4
Supplement to the Guides: Instruction for the Montessori Work, Great Lessons, Grace & Courtesy
Art for the Montessori Classroom
Yoga Command Cards
by Gini Newcomb
www.newchildmontessori.com/

If there's anyone who knows children and Montessori-style learning, it's Gini Newcomb. She describes this method so well: "The Montessori curriculum uses a holistic and multiple-intelligences approach rather than isolating each subject. The emphasis is not on taking tests or making grades, but following the interests and needs of the individual child." This curriculum is just so beautifully organized, easy to follow and full of wonderful ideas. It is designed for ages 3-6 and can be adapted for ages 6-9. There is so much content–you're never at a loss. Formatted like a daily journal, you can fill each day of learning with your child with as much or as little as you like. I found myself taking notes of things we didn't do to save for next year. Each week has a book list. Gini is very approachable and welcomes questions or comments via email. My 4-year-old and I are using these guides daily and we are both learning so much. I knew I wanted to begin some sort of learning routine at home and these guides have been invaluable. I wholeheartedly recommend this curriculum for anyone interested in Montessori-style learning at home!
Wise Wife Soaps
Simple Ingredients. Better beauty.
www.wisewifesoaps.com


Katie Vance, a registered aromatherapist from Pennsylvania, began Wise Wife Soaps in 2011.  After buying many "all natural" and "organic" soaps to help her husband with sensitive skin, she decided to try her hand at making her own.  After some trial and error, Katie found success and also began writing a blog about essential oils, natural beauty, healthy living and DIY projects. I was thrilled to discover Katie (through our friend Green Grandma!) and tried a few of her products. I loved everything I tried: lavender lotion, roll-on perfume, lip balm and soap. These products are totally safe, natural and smell amazing. Katie is truly talented and has a passion for creating products that are natural, promote wellness, and smell delicious. Be sure to check out this wonderful line!
Sea Otter Cove
A Relaxation Story
www.stressfreekids.com
by Lori Lite

While browsing the children's' room of our library, I came across this gem. Through a sweet story of a sea otter and sea child (mermaid), the book guides the readers on a relaxing journey of deep breathing. This not only helps a child to calm and relax themselves in the moment, but it teaches them a healthy, effective way to handle stress, anxiety and tension. Lori Lite has created an award-winning series of books, CDs and curriculums to help parents and children learn to slow down, de-stress and relax. Jack, 4, loves this book and I know we will continue to read it on a regular basis. His year-and-a-half old little brother loves to imitate our breathing. What a perfect tool to help kids (and parents!) reach that "inner calm" that we all hope for. My only disappointment about this series is that I didn't discover it sooner!
Green Grandma's Vinegar Fridays
A splash of vinegar with a dash of personality
www.greengrandma.org
By Hana Haatainen Caye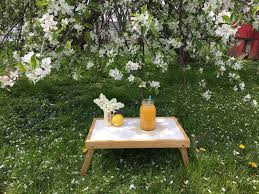 Green Grandma began her journey of living a more "green" life after the birth of her first granddaughter. Her realization of the toxicity of disposable diapers led Hana to question the other products in her life, as well as her daughters' and their families. The Green Grandma blog was born in August 2009, giving Hana an outlet to share her knowledge with others. Fridays became Vinegar Fridays and eventually all those Friday posts became this awesome book. Everything and anything you've ever wanted to know about vinegar and how to use it lie within the pages. From explaining how and why vinegar works to countless uses and even recipes, the book is perfect for anyone interested in non-toxic living. Its friendly, informative tone makes you feel like you're sitting down to tea with Hana and learning her tips and tricks. The index in the back is perfect–I love that you can quickly look up a "vinegar solution" to just about every topic under the sun (by the way, vinegar is great for sun burn!) Recommended!
Breastfeeding Solutions
An Interactive Guide to Solve Common Breastfeeding Problems
www.nancymohrbacher.com
by Nancy Mohrbacher, IBCLC, FILCA
Many moms will immediately turn to Google when they have a breastfeeding question–after all, many of us have smartphones which provide information at our fingertips at any hour of the day or night. This has the potential to hurt nursing relationships more than help- the internet is filled with misinformation, myths and plenty of "booby traps" along the way. Thanks to Nancy Mohrbacher, there is a better way! She has designed an innovative, interactive, easy-to-use iphone app that brings reliable, evidence-based breastfeeding information right to you. The content of the app is based on several of Nancy's books, her lifelong passion for supporting breastfeeding mamas, and a little wisdom from kellymom.com. You can either "browse" the topics or search the "index", which makes it so simple to find your answer. I'm a big believer in the value of support when it comes to breastfeeding, but not all moms know where to turn for help. This app brings the help right to the mama, empowering her to help herself! Way to go, Nancy- you are potentially saving millions of nursing relationships! Wholeheartedly recommended!
Earth Mama Angel Baby Organics
Calming Lavender Shampoo & Body Wash
Calming Lavender Baby Lotion
Natural Non-Scents Shampoo & Body Wash
Natural Non-Scents Baby Lotion
http://earthmamaangelbaby.com/
The almost-delicious-enough-to-eat orange vanilla scent of Earth Mama Angel Baby's body wash and lotion has been a favorite of mine since my 4-year-old was a baby. I'm very choosy about what I put onto and into their little bodies and this line is one that I trust 100%. This wonderful company began when Melinda Olson, a mama, nurse and herbalist from Oregon, started making herbal products for her friends and their babies in her kitchen. She has a strong belief in the natural process of birth and the healing power of nature and strives to bring her customers only the best. EMAB offer a plethora of pregnancy, baby, mama and postpartum products. The lotions are the creamiest, most decadent-feeling around and the body washes are perfection and leave us all squeaky-clean and moisturized. Once you go EMAB, you never go back!
Mayim's Vegan Table
More than 100 great-tasting and healthy recipes from my family to yours
by Mayim Bialik
www.mayimbialik.net


As a busy, vegan mother of two, Mayim Bialik has learned a thing or two about making meals to keep her little ones happily munching on a plant-based diet. So, she decided to share her favorite recipes with us in this lovely book filled with great ideas and inspiration. Ranging from breakfast foods (smoothies, pancakes, granola, and more) to desserts ("cream cheese" walnut cookies and candy cane winter bark, among many others) and everything in between (entrees, sides, breads, snacks, soups, salads, and dips), this cookbook has it all–with no animal products! Mayim also includes her Jewish heritage in many recipes, such as Matzoh Ball Soup, Rugelach and Hot Pretzel Challah Bread. As a busy, vegan mama myself, I found so much inspiration in this book! If you live a vegan-lifestyle or are looking to make your meals in a more plant-based way, this book is perfect!
We'd love to review your
handcrafted products,
earth-friendly businesses,
and ethical services!
 
Send your item to:
Holistic Parenting magazine
1630-a 30th Street, #379
Boulder, CO 80301 USA
 
or tell us all about it here,
HolisticParentingMagazine.com